Cart Contents
Your cart is currently empty
Subtotal: $0.00

Database Categories
Bestsellers
How To ??

Process Tutorial Step-by-Step
Step 1 : Login to your account and Checkout the product which you want to buy.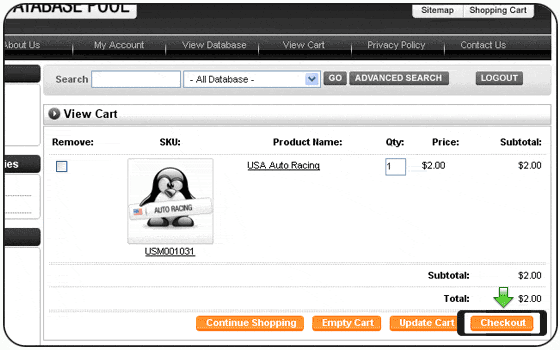 Step 2 : Please fill all the billing information correctly.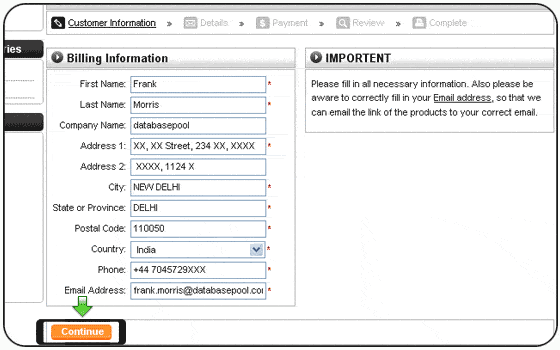 Step 3 : If you have any query or any concern about your order then please fill it in "Order Comments".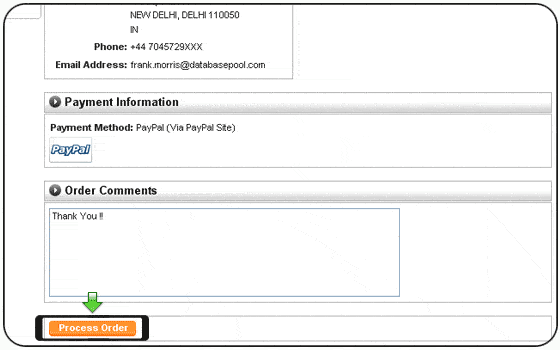 Step 4 : Now click on "proceed to make payment".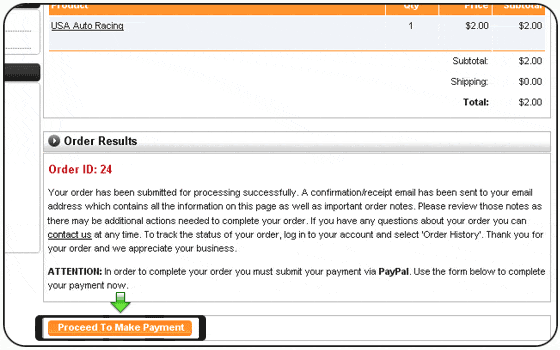 Step 5 : Pay Via Paypal. (After payments being made you will have to again visit databasePool website.)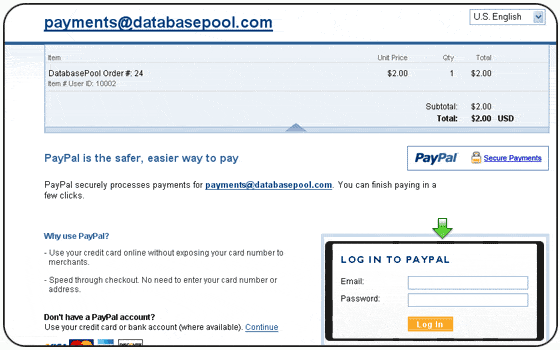 Step 6 : Go to "My Account" and click on "Downloads" tab.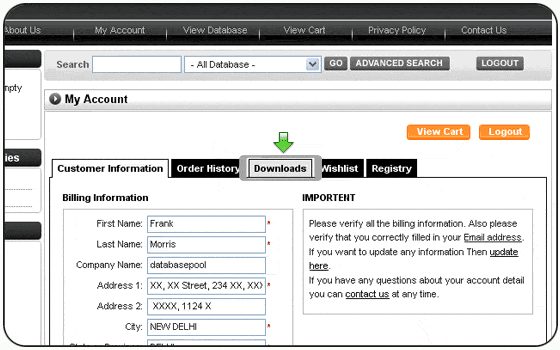 Step 7 : No downloads available till we varified your payments (Verification process needs 0-24 hrs). Normally you can download your files just after your payment being done.
Step 8 : After payments being verified you can see download link for your product. Product file contains both CSV and MySql dump file together in zip format.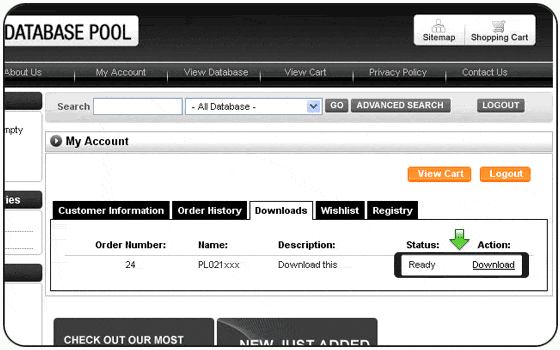 NOTE : If you have any questions about this tutorial or the process of this site, please contact us.